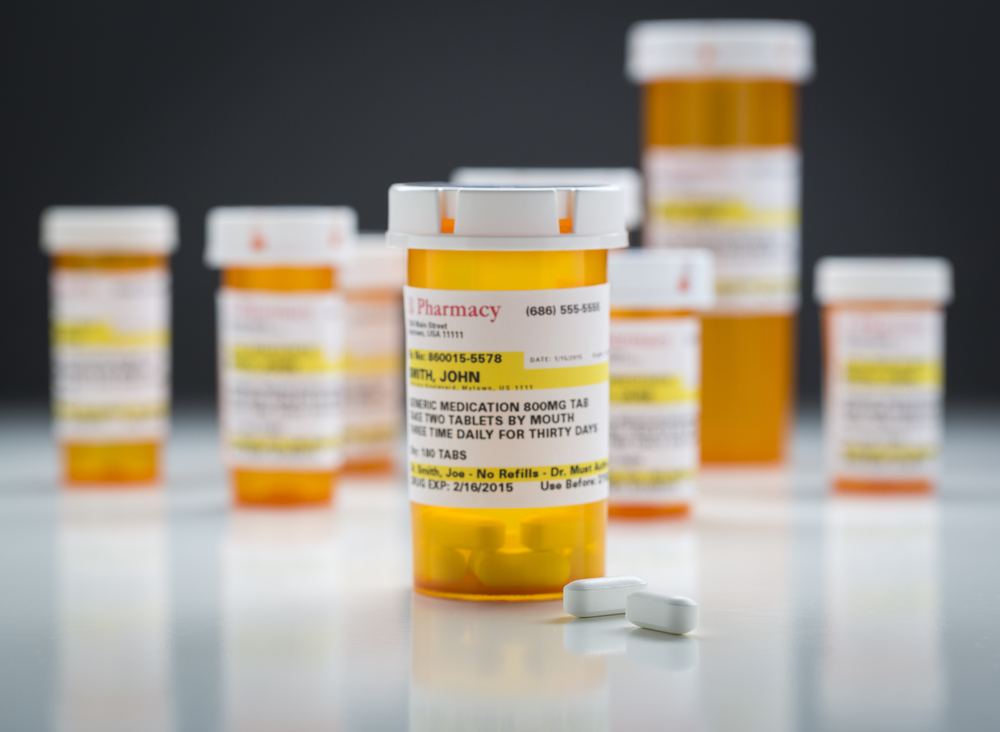 Pharmaceutical Liability
The Garcia Law Firm
Drug manufacturers, pharmacists and doctors have a responsibility to ensure that the drugs they prescribe their patients do not cause harm. Some drugs have dangerous side effects, while others have the potential to cause long-term damage. These drugs are often the subjects of later recalls. While the Food and Drug Administration (FDA) plays a regulatory role in approving and monitoring drug safety following approval, the manufacturer is ultimately liable for any injuries from their medications. Click here to contact us for a free evaluation.
Supreme Court Rules Drugmakers Liable In Lawsuits
The Supreme Court ruled that federal approval of a drug is no protection from lawsuits in state courts. The Supreme Court's decision to uphold a $6.7 million verdict against Wyeth is a victory for consumers who have been harmed by drugs.
If you or a loved one have been harmed by a pharmaceutical, contact the attorneys at The Garcia Law Firm, P.C., today. Our team is prepared to fight for you.
Raptiva Alert
Raptiva, an injection used to treat moderator to severe psoriasis, has received the highest warning from the Food and Drug Administration. In October 2005, five years after its approval, the FDA imposed the strongest warning possible, a "black box warning," on Raptiva. The warning highlighted the risk of bacterial sepsis, viral meningitis, invasive fungal disease and other opportunist infections.
However, on February 19, the FDA sent out a Public Health Advisory on Raptiva identifying the risk of progressive multifocal leukoencephalopathy, or PML. PML is an extremely serious neurological disease caused by a virus which affects the central nervous system. When PML occurs, it is usually in people with weakened immune systems, resulting in irreversible neurologic function and death. Symptoms of PML include weakness on one side of the body, blurred or loss of vision, fatigue, memory loss, disorientation or a loss of balance.
The FDA has identified 3 confirmed cases of PML and one potential case of PML in four individuals who were treated with Raptiva for three or more years. Three of the four patients have died.
While the FDA continued to monitor Raptiva, the drug is no longer sold in Canada and Europe's version of the FDA has recommended it be taken off the market as its risks far outweigh its benefits.
If you or a loved one have ever used Raptiva, contact The Garcia Law Firm, P.C. today.
Gadolinium Warning
Nephrogenic Systemic Fibrosis (NSF) is a medical condition that has come to be associated with exposure to the element gadolinium, when used as a radiocontrast agent during an MRI.
There is strong support in the medical literature of the cause and effect relationship between Gadolinium-based contrast dyes and NSF. In particular, four of these contrast dyes seem to have been implicated including Omniscan, MultiHance, Magnevist, and OptiMARK
For those afflicted with Nephrogenic Systemic Fibrosis (NSF), the prospect of an NSF lawsuit can seem daunting. However, it is important to understand that exposure to gadolinium may involve serious negligence, for which one or more parties may be held to account. Therefore, for anyone who has been or has had a loved one afflicted with NSF, it is important to contact our experienced Drug Liability Department.
Diabetes Drug Warning For Byetta
The Food and Drug Administration announced that it has received six additional reports of diabetes patients developing a dangerous form of pancreatitis while taking Byetta. Two of the patients died and four are still recovering.
Regulators stressed that patients should stop taking Byetta immediately if they develop signs of acute pancreatitis, a swelling of the pancreas that can cause nausea, vomiting and abdominal pain.
The FDA announcement updated an October alert about 30 reports of Byetta patients developing pancreas problems. At that time Byetta's makers agreed to add information about the reports to the drug's label. Meanwhile, the FDA is seeking a stronger, more prominent warning about the risks. The FDA also advised doctors to consider prescribing other medications to patients with a history of pancreas problems.
More than 700,000 patients with type 2 diabetes have used the injectable drug since it was launched in June 2005.
Vioxx Settlement Payments Begin in August
Merck & Co., the manufacturer of Vioxx, will begin making payments on its $4.85 billion settlement in August. The harmed by Vioxx will receive payments as early as the end of the month. If you or a loved one were harmed by Vioxx, it's not too late to receive the compensation you deserve.
Digitek Recalled Nationwide
Digitek (digoxin tablets), which is used to treat congestive heart failure and atrial fibrillation or atrial flutter (types of fast heartbeats) was recalled nationwide on April 25, 2008 because patients were exposed to a risk of digitalis toxicity. Digitalis toxicity can cause a number of ailments, including severe cardiac impairment and death.
$894 Million Deal Ends Pain of Pfizer's Lawsuits
Drug giant Pfizer Inc. has reached an $894 million deal to settle the bulk of the lawsuits over its withdrawn pain reliever Bextra, following the lead of rival Merck & Co., which is spending five times as much to settle Vioxx suits. The Pfizer agreement also would end lawsuits over its popular Celebrex, the only one of the three still on the market. The world's biggest drugmaker said it has agreements in principle to end up to 92 percent of personal injury lawsuits brought by people claiming Bextra and Celebrex caused heart attacks, strokes or other harm.
Millions Unknowingly Taking Unapproved Meds
The government is paying millions for risky medications that have never been reviewed for safety and effectiveness but are still covered under Medicaid. Taxpayers have shelled out at least $200 million since 2004 for such drugs. Yet the Food and Drug Administration says unapproved prescription drugs are a public health problem, and some unapproved medications have been linked to dozens of deaths. Millions of private patients are taking them as well, and their availability may create a false sense of security. Medicaid paid nearly $198 million from 2004 to 2007 for more than 100 unapproved drugs, mostly for common conditions like colds and pain. Medicaid claims that the problem is that the FDA has yet to compile a comprehensive list of unapproved drugs, which allows Medicaid to continue to purchase potentially dangerous medications.
---